Why are you here? 
Why have you and your Parish been given so many gifts, talents, resources and abilities? 
If you want to help prepare yourself for "a good account before the awesome judgment seat of Christ" and learn what stewardship truly is and how to change the stewardship paradigm and substantially improve the results in your life, church or faith-based organization, you have come to the right place. On this website, I hope to ignite the flame of true Christian stewardship and provide helpful tools, resources and information for you and your Parish to better live your calling and be great stewards of all of God's gifts to you.
To hear the essence on my message based on practical life experiences and Holy Scripture about how we can each live a fulfilled life by living our stewardship calling, check out my Living Your Stewardship Calling homily given at St. John the Divine in September of 2015.

A person and a Parish that practices true Christian Stewardship is on fire and can achieve the unimaginable and experience no financial or operational challenges as we strive to emulate the kingdom of God.  It is the challenge of every Priest and Parish leader to ensure that his or her Parish practices true Christian stewardship and gives every parishioner the opportunity to maximize his or her commitment of time, talent, treasures and tithes for God's work and to fulfill their own stewardship calling. 
Yet many Christian church and faith-based communities report pressures and issues with finances (income and expenses), participation, time commitments, competition, confusion over mission/vision, attendance and engagement of their parishioners in ministries and the life of the church.  These are often complex challenges and require holistic solutions adapting proven techniques and methodologies to the unique circumstances of Christian organizations.  This website is devoted to providing those practical and comprehensive solutions. However, the first step is always to understand why we exist.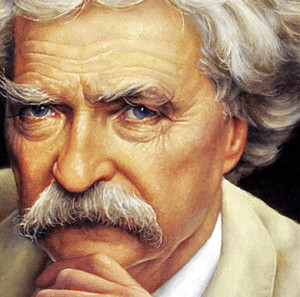 Indeed, Mark Twain once said: "The two most important days of your life are the day you were born and the day you figure out why." My Christian faith teaches me that the answer to the question, "why am I here?" is simply to live God's calling for you. And if everyone lives their stewardship callings through their church community, their Parish can better live its stewardship calling and there is no end to what is possible and what can be accomplished.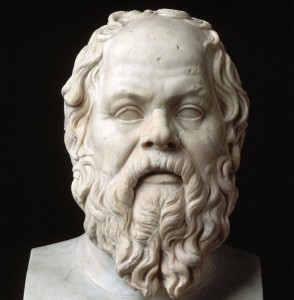 Socrates also got it right when he once said: "You cannot teach adults new things. You can merely create the environment where they discover the truth for themselves." So let's get started creating that environment where you will discover the truth about your, and your church's, stewardship calling.
My name is Bill Marianes. (You can read more in the "It's Not About Me" tab.) By vocation, I am a lawyer, but please don't hold that against me.  By calling, I am a stewardship evangelist. In other words, my "why" is to help individuals and churches discover and live their stewardship callings and implement true stewardship in their lives, churches and faith-based communities. And to be clear, by stewardship, I do not just mean giving money (although that is one piece of the puzzle). 
This website is devoted to my stewardship calling.     

    I have organized it to include:
The 

RESOURCES

tab includes short stewardship

ARTICLES

that I (and others) have written, some great

BOOKS

 on stewardship and church operational and development issues,

FACTS and STATS

regarding stewardship and related topics and relevant  

WEB LINKS

;

The

TRAINING / RETREATS

 tab features the full videos and PowerPoint materials from my proven "Igniting the Flame of True Christian Stewardship" program (available to significantly improve the stewardship paradigm and results in Christian church communities), the

Awake, Reset and Make Something Happen

spiritual retreat program, as well as a few testimonials from people who have attended this dynamic program;
The

STRATEGIC PLANNING

 tab provides a powerful process to help your Parish, ministry or organization determine why you exist, where you are going and how best to get there;
The

BLOG

 tab is where we will exchange stewardship, strategic planning and church organization and development ideas, questions, issues and best practices;
The 

PODCAST – INTERNET RADIO

tab provides helpful podcasts about various stewardship and church operational topics and information about my Stewardship Calling internet radio call in program to help you discover and live your personal calling;
A little personal information is provided in the 

IT'S NOT ABOUT ME

tab; and
Other useful stewardship calling and church operations and development resources, links and materials are provided throughout this website.
Come back often and see what's new.  And please let me know what you'd like to see. This website is all for you!

   I have been blessed to serve Christ's church in many official capacities and have worked on stewardship, strategic planning and other church fundraising, operational and legal matters for over 30 years. In all of the information and tools I will provide on this website, I will focus on the great authority from our Lord and Savior Jesus Christ and Holy Scripture, as well as the enormous amount of data and research I have gathered and the vast experience I have been blessed to receive from my decades of work helping Christian churches, schools and institutions of all types.
This website, and all of my materials, are easy-to-understand, plainly written and very practical, and can hopefully make a difference in your life and the life of your Parish.  It provides stewardship and Parish development resources and training for clergy, Parish leaders, stewardship chair people, and all the faithful who are seeking to live their stewardship callings. 
 And perhaps best of all, everything I offer on this website is FREE and PROVEN!  This work represents my simple act of stewardship offered in all humility and in partial thanks for all of the many and incredible blessings God has given me and my family. It is merely my humble attempt to "pay it forward" and give thanks as I live my "why" and stewardship calling.

My definition of stewardship is very simple. I believe "Stewardship is what you do with all of the gifts God gave you." I have jokingly referred to myself as a "simple country lawyer," and I intend to "teach and preach" like one.
This website is a dynamic work in progress (as is my life), and I hope to create an environment where we can have robust and practical dialogue about many helpful tools to assist individuals and church communities to understand and live their true stewardship callings. The content and sentiments here are not the official position or statements of any formal organization. So if there is something you don't like, hopefully God and you will forgive my shortcomings and continue to bless this stewardship evangelism ministry.
To learn more about pursuing a stewardship calling and some new and exciting stewardship projects coming up, click on this link for:  An Interview of Bill Marianes by Father Chris Metropulos of Orthodox Christian Network (OCN).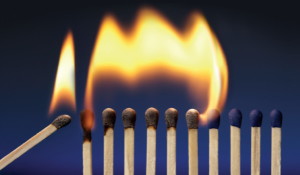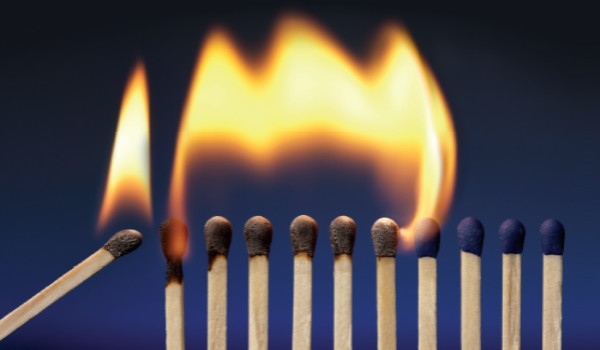 To learn more about the "Igniting The Flame Of True Christian Stewardship" program that helps Parishes reorganize themselves to become stewardship driven and re-energize their faithful to implement true Christian stewardship and live their callings, please go to the TRAINING / STEWARDSHIP  tab on this website or contact Bill Marianes at either Bill@stewardshipcalling.com or sotpaetj@gmail.com  or through my BLOG on this website. Also, please email me any items, articles, books, web link or other information you believe would be helpful for me to include on this website for the benefit of everyone.
May God bless you as you pursue your own unique stewardship calling.  My prayer for you is that you:
Stay on The Path and enjoy the journey…      ("SOTPAETJ")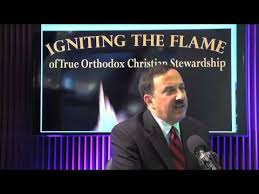 Copyright © Bill Marianes 2010-2015