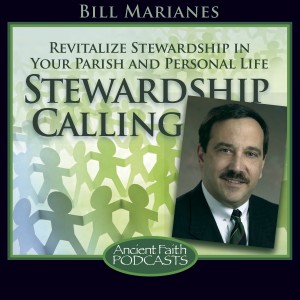 Are you living the personal calling given to you by your Father and Creator?  Are you preparing for yourself: "a good account before the awesome judgment seat of Christ" as we pray in every Divine Liturgy? Let's have an engaging and informative dialogue about living your calling and helping others live their callings and improving your Parish stewardship results and ministries.
  Several times each year, we are blessed with a 5th Sunday in a month. This "extra" Lord's day will be a time for all of us to gather on-line and discuss how we can all do a better job of living our callings and preparing for a "good account at the awesome/fearful judgment seat of Christ."
_____________________________________________________________________________________________________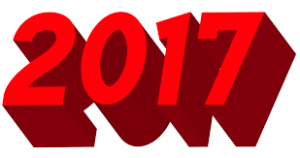 "There are leaders and there are those who lead. "  While there are many dimensions to being an authentic, Orthodox Christian Servant Leader, developing those leaders is one of the most critical challenges I have heard from the hundreds of churches I have worked with over the last 11 years. So, I have assembled some written materials, podcasts and videos that cover many of the elements of how to develop true servant leaders. While all leaders must be courageous in leading their church or ministry, the Stewardship Calling Orthodox Christian Servant Leadership Model focuses on the 5 critical leadership core values of: Love; Humility; Trust; Vision; and Team.
And you can download the PowerPoint presentation that supports this podcast, plus videos and additional Orthodox Christian Servant Leadership materials and resources here:
  How can you more fully discover and live what your Creator has called you to do with your life? In today's secular America, with a growing divide between Church and State, how can an Orthodox Christian stay true to their faith? What are some possible futures for our Orthodox church in the U.S.?
Sunday, October 29th, starting at 8:00 p.m. Eastern (7:00 p.m. Central / 6:00 p.m. Mountain / 5:00 p.m. Pacific), Ancient Faith Radio presents the live Stewardship Calling 5th Sunday Series program hosted by Bill Marianes and Fr. Barnabas Powell. Our special guests will be two of the most tireless forces within Orthodoxy in America today, Charles Ajalat and Eric Namee.
Among the topics we will explore are:
(1) What you can do to live a life of purpose and calling in today's America;
(2) The separation of church and state in America today, and how an Orthodox Christian can live within that context; and
(3) What are some of the realistic possible futures for Orthodoxy in America?
Listen to this program here:
 ____________________________________________________________________________________________________
Where has your youth gone? Why are your youth and emerging adults leaving, and/or becoming disengaged from, your traditional Christian church at a record pace?
As it turns out, there are 7 key findings of what is happening from the most comprehensive empirical studies and analysis undertaken in the U.S. And the better news is that there are solutions to substantially improve youth/emerging adult church engagement, religious education and stewardship, including 5 specific things we can do.

Essential elements of the Stewardship Calling Effective Church Model include youth/emerging adult Engaged Disciples and Stewards.  Bill Marianes, Fr. Barnabas Powell and Dr. Ann Bezzerides  began exploring the issues and solutions on the April 30, 2017 Stewardship Calling 5th Sunday Series program on Ancient Faith Radio that you can listen to by clicking here: Improving Youth and Emerging Adult Religious Education, Church Engagement and Stewardship – Part I  (April 30, 2017)
You can access the references to the various research, studies, web links, videos, and books we spoke about in the April 30, 2017 and July 30, 2017 Stewardship Calling programs on youth/emerging adult church engagement, religious education and stewardship here:
________________________________________________________________

___________________________________________

The First Stewardship Calling 5th Sunday program for 2017 aired on Ancient Faith Radio on January 29, 2017. We discussed how to create Engaged Disciples in our churches. 
This is one of the 4 dimensions of the Stewardship Calling Effective Church Model and is essential for any church to be successful in meeting its mission and achieving its vision.
Listen here as we explore 7 discrete actions to take to create Engaged Disciples and how you can transform your life and the lives of others through this powerful process:    How to create Engaged Disciples – Effective Church Model Step 1  
_____________________________________________________________________________________________________________________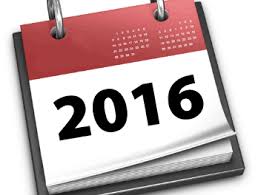 In 2016, we will do three  5th Sunday programs (January 29th,  July 31st and October 30th) on Ancient Faith Radio. These are live call-in programs to allow the faithful to interact and engage.
Each Stewardship Calling show will be an hour and a half  and air from 8:00 p.m. Eastern to 9:30 p.m. Eastern on Ancient Faith Radio. My co-host will be Father Barnabas  Powell (Faith Encouraged Ministries & Saints Raphael, Nicholas & Irene Greek Orthodox Church). We invite everyone to call in to the program at 1-855-AFRADIO  (1-855-237-2346) and log into our chat room.

There are 4 essential dimensions to a truly effective church. They include 1. Engaged Disciples, 2. a Culture of True Stewardship, 3. Consensus Vision and Strategic Plan and 4. an Effective Worship Experience. The Stewardship Calling ministry is devoted to the best practices in all 4 of these dimensions.
The October 30th Stewardship Calling program provided a brief introduction of the Stewardship Calling Effective Church Model and discussed how churches are using an Orthodox strategic planning "4-P" approach based on Holy Scripture and best practices to build a consensus vision and successful strategic plan that is transformational.  The special guest was Dr. Gayle Woloschak a leader of the strategic plan for the national Ukrainian Orthodox Church of the USA. Click here to listen to this program:

    Our January 31,2016 episode was Part 1 and the July 31, 2016 episode was Part 2 of:
"

G.P.S. Sundays- Using  a God Positioning System (G.P.S.) to navigate 6 steps to discover and live your calling

."
Why are you here? What is the purpose of your life? What can you do to make a difference? What will you do after you retire? What vocation/job will make you happiest? If you are interested in these or similar questions, you'll appreciate the exploration of a personal G.P.S. – GOD Positioning System to help guide you on your journey
 On G.P.S. Sunday Part 1 on January 31, 2016, we discussed the 3 essential and critical first steps you must take in order to discover and live your calling:
        Step 1: Accept God is in control, not you;
        Step 2: Listen to the messengers God will continually send you;
        Step 3: Prayerfully consider God's messengers in order to discern your calling.
On G.P.S. Sunday Part 2 on July 31, 2016, we explored in detail the 3 critical G.P.S. questions you must answer to find and livre your calling:
      Question 1: What are you Good at?
      Question 2: What are you Passionate about?
      Question 3: What makes you Smile?
Here is a PowerPoint outline for G.P.S. Sunday:
Click here to listen to this entire Part 1 of G.P.S. Sunday:
Click here to listen to this entire Part 2 of G.P.S. Sunday: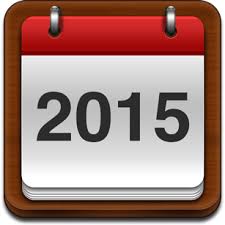 Here are links to the 4 Stewardship Calling programs in 2015: March 29th = Inaugural Program –  May 31st = Pentecost Seekers and Sowers;  August 30th and November 29th – Thanksgiving Special)
Please click here: Stewardship Calling November 29, 2015   to listen to  a special Thanksgiving weekend live internet radio Stewardship Calling  – 5th Sunday series broadcast on Ancient Faith Radio. We discussed how our churches can more strategically and better serve their mission of making disciples and serving the faithful and the communities and world in which we live. My special guest was one of the "rock stars" of Orthodoxy, Eric Namee. Eric is an extremely successful lawyer in Wichita, Kansas but is also one of the most dedicated Orthodox Christians who is the life-blood of the Assembly of Canonical Orthodox Bishops and the Virginia Farah Foundation that provides invaluable financial and other assistance to many pan-Orthodox ministries. Eric personifies the essence of living your stewardship calling. He shared with us how he balances his life and his calling and some of the great things happening in Orthodoxy today.
Please click here: Stewardship Calling Program of August 30, 2015  to hear the Sunday, August 30th special live internet radio Stewardship Calling  – 5th Sunday series broadcast. Hosted by yours truly and my dear friend, Father Barnabas Powell, we invite you to listen and call in (or join the chat room discussion) as we start to explore: (a) the most effective church stewardship practices; (b) how a church can develop a dynamic strategic plan (and learn a little about the exciting new Metropolis of Atlanta strategic plan); (c) how you can discover and live your calling; and (d) an exciting and free opportunity to learn best practices in church stewardship and parish strategic planning in the Chicago area coming up on September 26th   (that can be accessed at Igniting The Flame Program September 26, 2015 – Chicago)
For this August 30th Stewardship Calling program, we were joined by my special guest and great steward, David Batrich, a faithful man making a daily living and also living his stewardship calling with a stewardship evangelism ministry within the Serbian Orthodox church and as the leader of Chicago Orthodox Synergy, a Pan-Orthodox ministry in the Chicago area. 
Are you living the personal calling given to you by your Father and Creator?   If you are looking for a "good account at the awesome judgment seat of Christ" this is the program for you. Bill Marianes of Stewardship Calling.com, together with Father Barnabas Powell of Faith Encouraged ministries, host this live call in program focused on "seekers" and "sowers," those seeking to discover their own personal callings or those who wanted to share how to sustainably improve the results in their lives, Parishes and ministries
 Listen to the inaugural

March 29, 2015 Stewardship Calling – 5th Sunday Series

:
On March 29th, we will air an inaugural 1-hour recorded program from 8:00 p.m. Eastern to 9:00 p.m. Eastern where we will not be able to accept calls.  All future programs will be 1.5 hours and welcome live calls from listeners and live internet chat.
If you know of anyone (including yourself) who is living their personal calling, please email me privately at: Bill@stewardshipcalling.com with either their/your story or contact information so that we can share these powerful stories, testimonials and personal life journeys as a source of inspiration for all of us. Each 5th Sunday Stewardship Calling program will have a special theme and guest(s), so the more we can collectively share as the "body of Christ" the better since none of us is as smart as all of us are.
Joining us on this extraordinary journey for each program is my dear friend, and inspirational Orthodox clergyman, Father Barnabas Powell. If you have not yet tuned into his daily devotional and his 2nd and 4th Sunday call-in program on Ancient Faith Radio, entitled "Faith Encouraged With Father Barnabas," you have no idea what you are missing.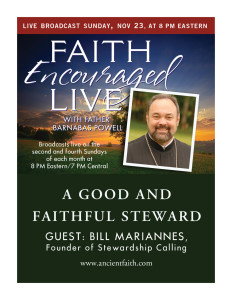 Indeed, if you click below, you can hear the November 23, 2014 Faith Encouraged Live program called "Good and Faithful Servant" on which I was honored to be Father Barnabas' guest: Good and Faithful Servant – Faith Encouraged Live with Father Barnabas Powell and Bill Marianes
So please tune into the Stewardship Calling  5th Sunday Series on Ancient Faith Radio every month with a 5th Sunday and call in with your questions, comments and join the stewardship calling movement. Generally, Stewardship Calling live radio call in program can be found be clicking here: Stewardship Calling – 5th Sunday Series
And if you want any special questions answered, or challenges addressed, please email me at:     Bill@stewardshipcalling.com     God bless.