The world in which we live has changed dramatically and is changing at an accelerating pace. How do you as a Christian make sense of this and stay true your faith, beliefs and values? One solution is to: (1) Awaken, (2) Reset, and (3) Make Something Happen. And what are the latest best practices for Christian Leadership Development?
Step 1: AWAKEN 
Take a hard look at the data and facts of what is really happening in our world.  Assess what is going on in your life, Parish or faith-based community.Not conjecture or opinions, but the truth
Step 2: RESET
Get away from the distractions, open a window to your right brain and look at everything in a different way, from a different perspective, with a different lens to find a different path. Take a retreat from the daily noise.
Step 3: MAKE SOMETHING HAPPEN
Once we really understand WHY we are here, we will explore HOW to do things better and WHAT exactly we need to. We will find a unique path to where we were called to go.
____________________________________________________________________________________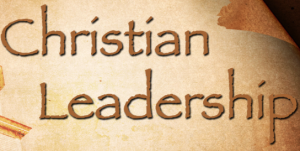 "There are 'leaders' and there are 'those who lead.' " Truly, there are many dimensions to being an authentic, Christian, servant leader.  In May of 2016, I delivered a leadership development program for the Board of Directors of a high-performing non-profit organization.  The discussion and decisions that followed were amazing and transformational and lead to many of the Board leaders adopting new approaches to improve the delivery of their invaluable services.
Please contact me at Bill@stewardshipcalling.com if you are  interested in having a leadership retreat involving some of the best practices of leadership for all types of Christian organizations.

In the meantime, you can download a portion of that Christian Leadership program presentation here:
_____________________________________________________________________________________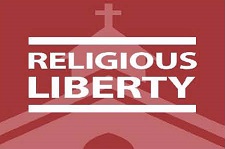 I delivered a program on Religious Liberty and Freedom entitled: Christian Unity on Matters of Religious Liberty and Being a Disciple of   Christ in Your Jerusalem at St Katherine Greek Orthodox Church in Naples, Florida on December 10, 2015. I asked 4 fundamental questions for each of us who call ourselves Christians to answer. I also discuss some of the latest legal issues and Supreme Court Challenges (from the Obergfell decision on same sex marriages, to the Episcopal church breakaway parish cases to the Ku Klux Klan Anti-mask statute appeals), and I also share a few stories of examples of unsung heroes in the fight for religious freedom. Travel with me deep into the Northern occupied territory of Cyprus on a secret mission of faith. Finally, we explore what it means for each of us to learn to be Disciples of Jesus Christ in our own personal Jerusalem's.

Here is the video of the program: 
Here is a copy of the PowerPoint form that presentation:
___________________________________________________________________________

The evaluations of this program have consistently rated the highest possible score. Recent participants have offered the following evaluations:
"I have been attending spiritual and clergy retreats for over 35 years, and I have never been more challenged, stimulated  and encouraged as I was after this program. This retreat has been a true blessing for me and my ministry" 
"…it was the single most exciting Church-related session I have experienced in 20 or 30 years."
And one of the most experienced, senior clergyman commented:
"The presentation was easily the most memorable and engaging in recent memory."
A recent Press Release about one of this inspirational clergy spiritual retreats describes the enthusiastic participation and fantastic results that are possible when the right environment is created: Press Release Clergy Retreat 2014.

__________________________________________________________________________


  Here is the handout version of a recent Orthodox Leadership development program presented to the Metropolis of San Francisco:
Are you tired of meeting one definition of insanity, namely doing the same things over and over again and expecting a different result? Does your Parish, ministry or faith-based community need a reset and new approach to get back on the track of fulfilling your mission and calling? Do you want to be the best Christian leader you can? Do you have the courage to take the first step?
If not, no worries. You're just not ready yet.
If you have faith and courage and are willing to confront the tough questions and challenges, please contact Bill@stewardshipcalling.com to learn more about a spiritual retreat/renewal program successfully used with clergy and laity to re-energize them on their journey. It is not the only path, but it is one that is available to you, and it can make a real and positive difference.
Awaken, Reset, Make Something Happen
SOTPAETJ  (stay  on The Path, and enjoy the journey)