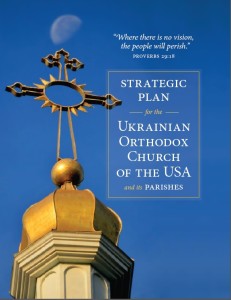 By the grace of God, and under the inspired leadership of Metropolitan Antony and Bishop Daniel, I was honored to lead the national Ukrainian Orthodox Church of the USA through a comprehensive strategic planning process. It is with the greatest of joy and humility that I am pleased to share the final Strategic Plan of the national Ukrainian Orthodox Church of the USA that was presented at the SOBOR in South Bound Brook, New Jersey on October 21st. You can download the plan here:
The two part SOBOR presentation of this transformational Strategic Plan on October 21st  can be found here:

Here is a Ukrainian version of the Strategic Plan: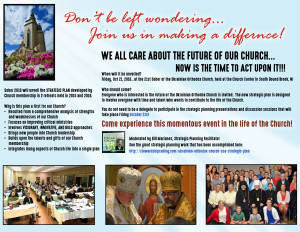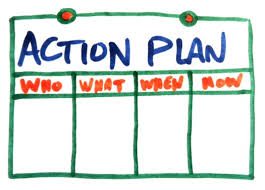 The Strategic Planning Team for the UOC of USA has developed 25 Strategic Goals and detailed Action Plans to achieve them. Here is the FINAL Statement of Why, Core Values, Mission, Vision and Strategic Goals for the Ukrainian Orthodox Church of the USA:
And Here are the detailed step-by-step Action Plans to Achieve all 25  Strategic Goals (in both pdf and Word formats):
 The Implementation Headquarters (IHQ) consisting of Metropolitan Antony, Bishop Daniel and the 2 Head Coaches, Dr. Gayle Woloschak and Lisa Ryan are seeking volunteers to work on the Implementation Task Forces for this transformational strategic plan. If you would like to volunteer, or recommend someone else, please print out and complete this volunteer form: Volunteer Form – UOCUSA Goal or Task Force Implementation Volunteer
Once you complete this volunteer form, please email it to: Bill@stewardshipcalling.com.   Thanks in advance for your generous offer of your stewardship.


  Check out this great description of the incredible strategic planning work completed by a dedicated cross section of the Ukrainian Orthodox Church at the initial strategic planning retreat:  Ukrainian Orthodox Church Strategic Planning Retreat Results
And here is the initial Press release about this exciting new undertaking: Press Release About Strategic Planning Process (July 2015)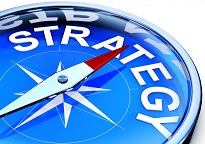 After a three day strategic planning retreat (see agenda and presentation below), the diverse and inclusive Strategic Planing Team (SPT) developed the following  SWOT Analysis, Core Values, Statement of Why, Mission Statement, Vision Statement and Strategic Areas of Focus:
If you are interested in working on one of these Strategic Task Forces, please email: Bill@stewardshipcalling.com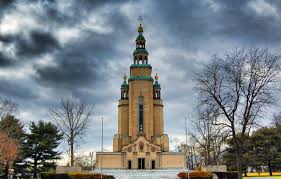 The initial strategic planning retreat took place November 8-10, 2015 in South Bound Brook, New Jersey, where approximately 65 national leaders of the church who form our Strategic Planning Team (SPT) determined the Statement of Why, SWOT, Core Values, Mission, Vision and Strategic Goals that will transform the church for the next several years. Several hundred church leaders were invited to participate in the SWOT analysis.

Please pray for the guidance of the Holy Spirit and the dedication of the SPT. The initial PowerPoint presentations for the three days of our opening retreat can be found here:
Check back often to see the progress and success of these faithful stewards of Christ's Holy Ukrainian Orthodox church.

Copyright © Bill Marianes 2016 StewardshipCalling.com